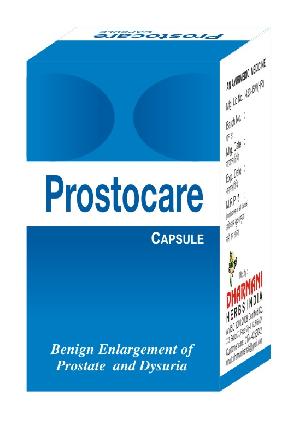 Prostocare Capsules helps to minimize the symptoms associated with BPH like weak or slow urinary stream, Difficulty starting urination, Urgency to urinate or frequent bathroom runs during night. It is helpful to reduce inflammation of prostate gland and thus help in easy urination.

Key Ingredients : Kanchnaar, Mundi, Goksharu, Varuna, Jal Kumbhi, Chobchini, Shilajeet etc.

Dosage : 1-2 Capsule twice a day with water.