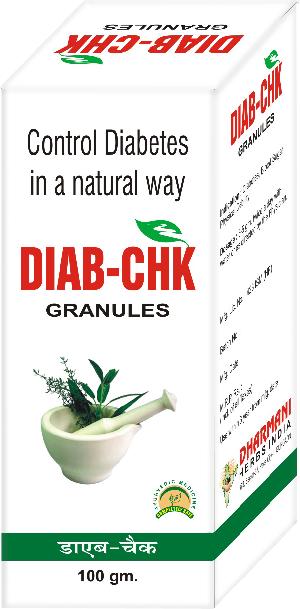 Diab-Chk Granules is a well tested and trialed formulation for the patients of diabetes. Regular use of these granules keeps check on blood sugar level and helps in general debility.

Key Ingedients : Gudmar, Methi, Bilv patra, Karela, Jamun, Sadabahar, Neem, Safed musli.

Dosage : 3-5 gm. Granules twice a day with water.