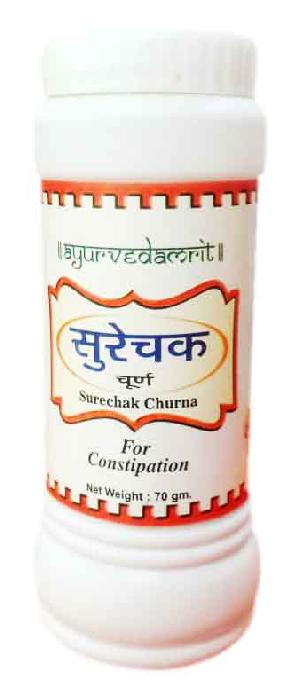 Surechak Churna is a moderate laxative to aid constipation. It is also beneficial for people suffering from gas, abdominal distention, heaviness in abdomen and headache. High percentage of Ispbgol and Haritaki in the formulation makes it safer from other laxatives available in the market.

Ingredients : Isapbgol, Haritaki, Amla, Vibhitak, Kala Dana, Sanay, Nishoth, Amaltas and Black Salt

Dosage : One teaspoon powder with warm water at bed time.